Our Services

Residential
Let us do the dirty work! In this fast-paced city, it's hard to find enough hours in the day to get it all done. Call us and consider cleaning crossed off your to-do list.

Office & Commercial
Get a fresh start on your work week! We love finding cleaning solutions for all spaces and are happy to tailor our services to suit the needs of your business.

Moving / Showing
Whether you are moving out, moving in, or showing a home to prospective buyers, you can trust High Standards Cleaning to make the process easier.

Post-Construction
From small renovations, to the completion of a large development, High Standards Cleaning is the simple solution to putting the finishing touch on your project.
We have great rates!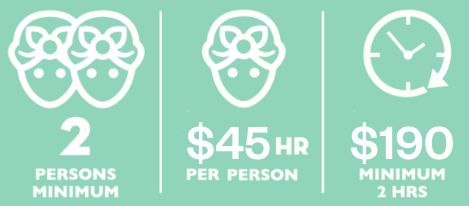 We are a local company based in East Van and promptly service the City of Vancouver
Our Rates
Nice things people have said
"We love the excellent communication from the trustworthy and friendly staff. They take careful care of our home. You won't be disappointed."
Walter & Janice - Dunbar homeowners
"HSC is fast and easy to book and consistently delivers quality service. Starting the week with a fresh clean office has been great."
Tyler - CEO War Room Inc.
"I was impressed! The place was spotless. When I did my walk through, even the landlord commented on the great job. Highest recommendations for High Standards Cleaning!"
Felicity - East Vancouver Renter
"The team always arrives on-time and motivated to work hard. I keep booking with HSC because the job gets done efficiently and I trust not an inch will be overlooked."
Geoff Vetter - Vetterbuilt Homes